tools and
publications
Digging for information? Find it through our prevention tools and publications.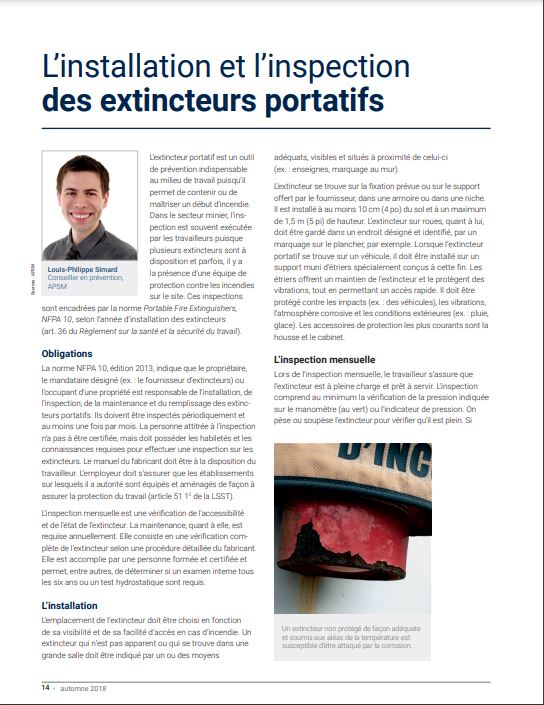 L'installation et l'inspection des extincteurs portatifs
30 November 2018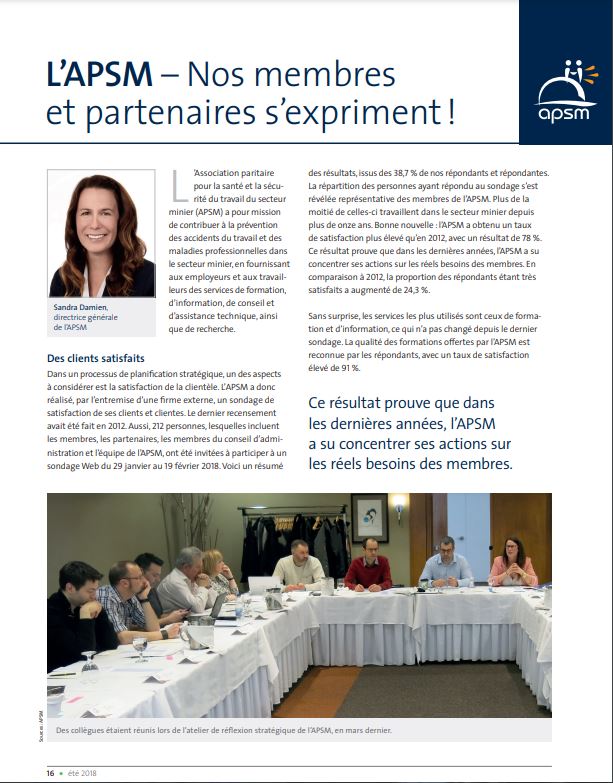 L'APSM - Nos membres et partenaires s'expriment !
30 November 2018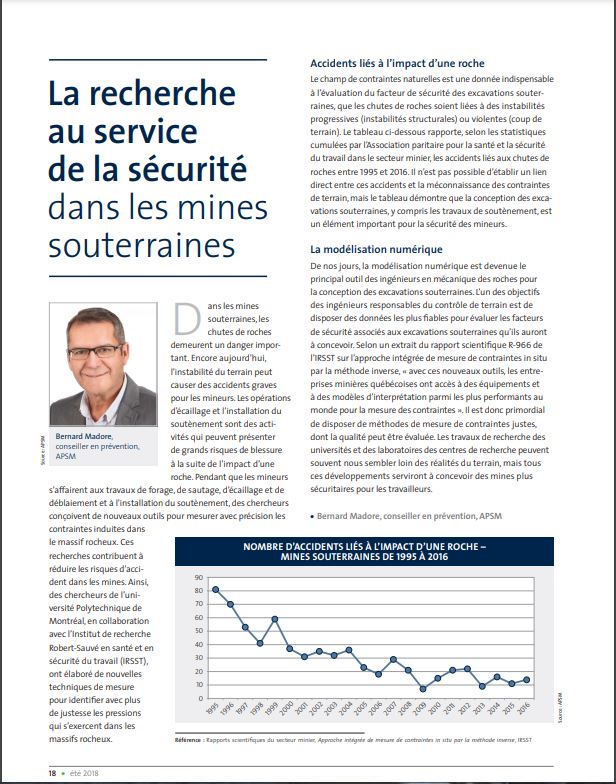 La recherche au service de la sécurité dans les mines souterraines
30 November 2018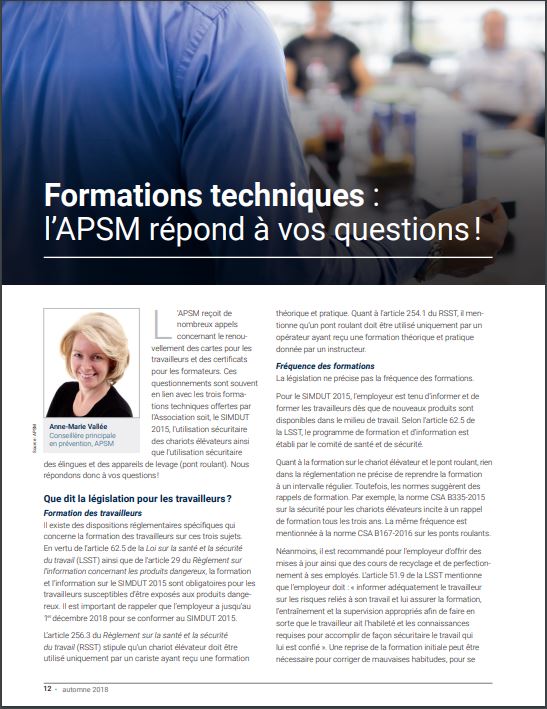 Formations techniques - l'APSM répond à vos questions !
30 November 2018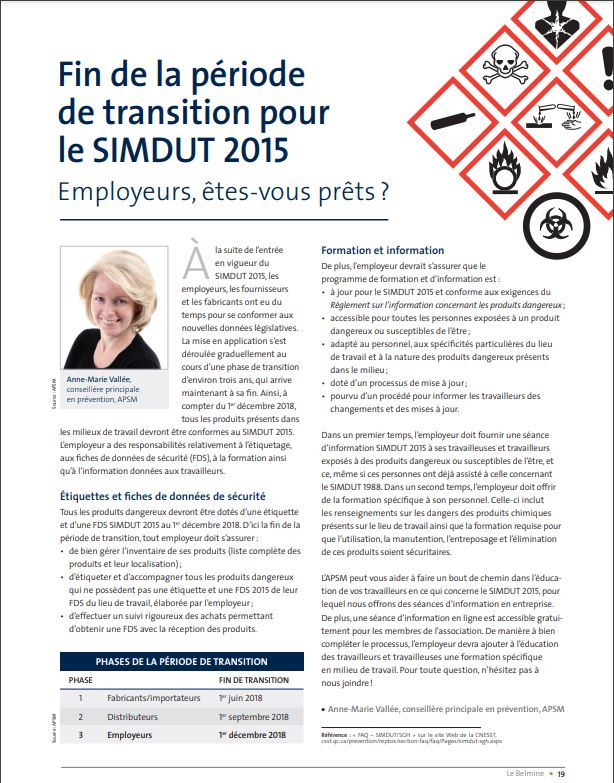 Fin de la période de transition pour le SIMDUT 2015
30 November 2018
Un départ à la retraite - le chemin parcouru à travers les années
30 November 2018