tools and
publications
Digging for information? Find it through our prevention tools and publications.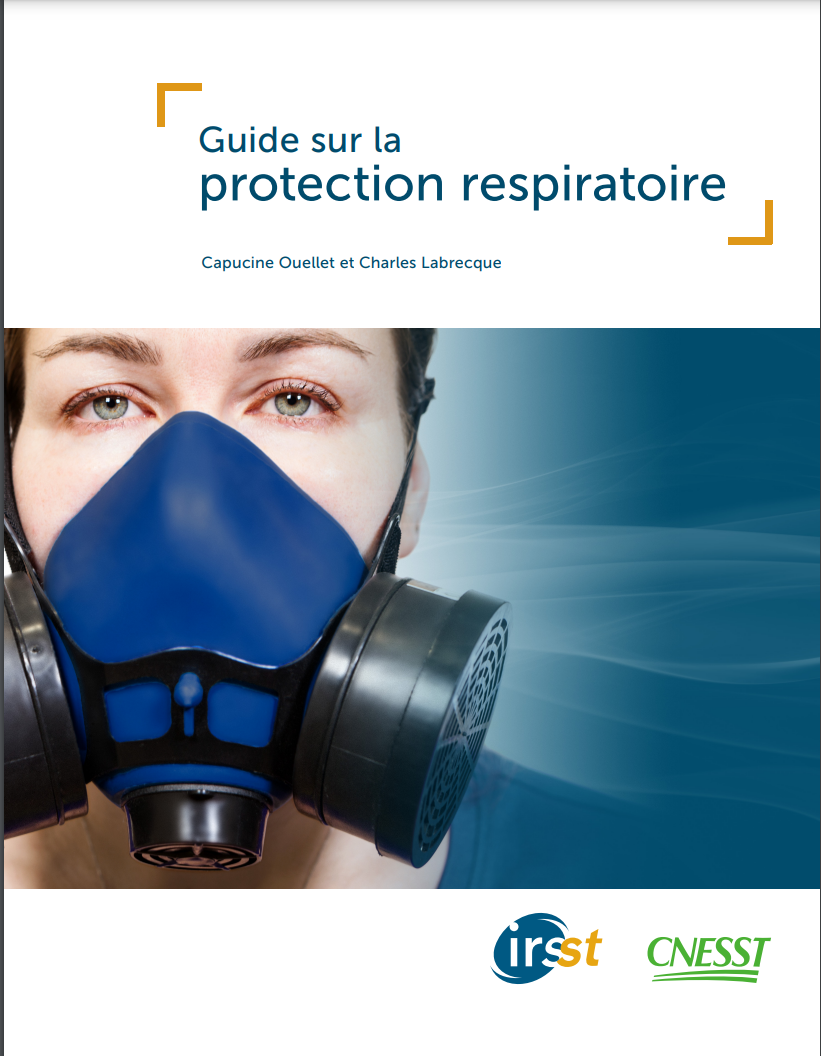 Guide sur la protection respiratoire
1 February 2022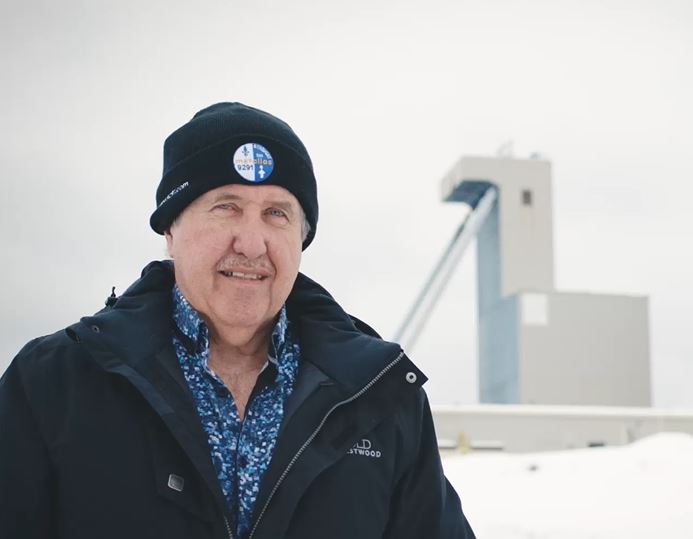 André Racicot, 40 ans au service du secteur minier
19 January 2022
Modification réglementaire sur le bruit - 12-2021
20 December 2021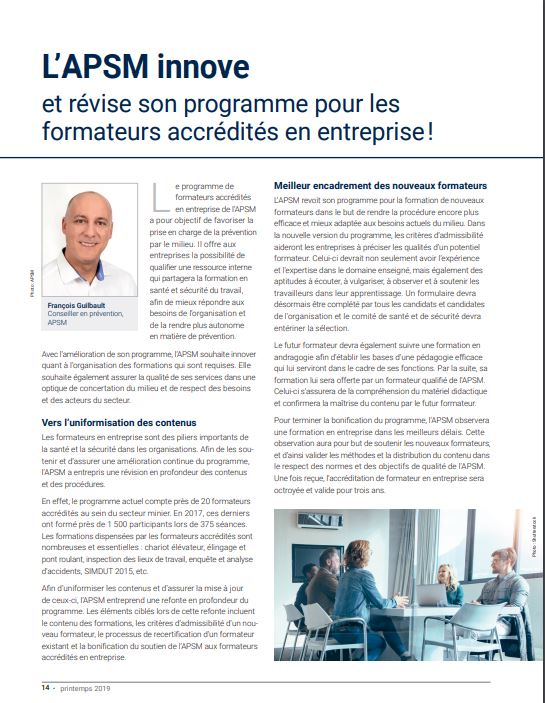 L'APSM innove et révise son programme pour les formateurs accrédités en entreprise !
30 November 2019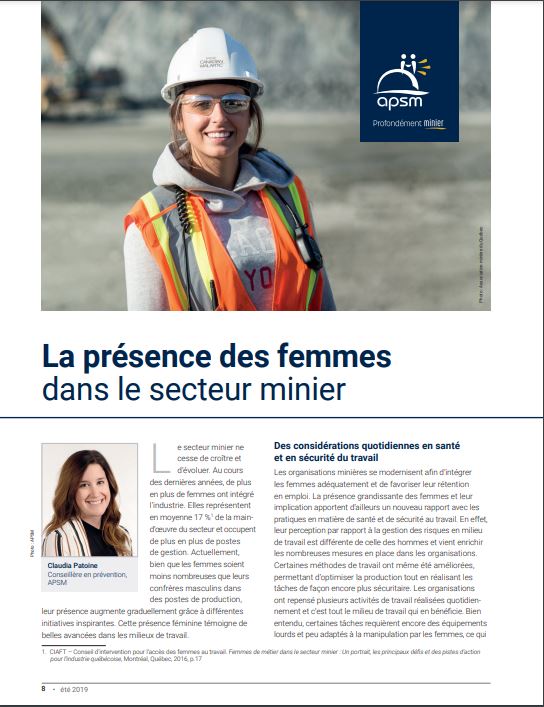 La présence des femmes dans le secteur minier
30 November 2019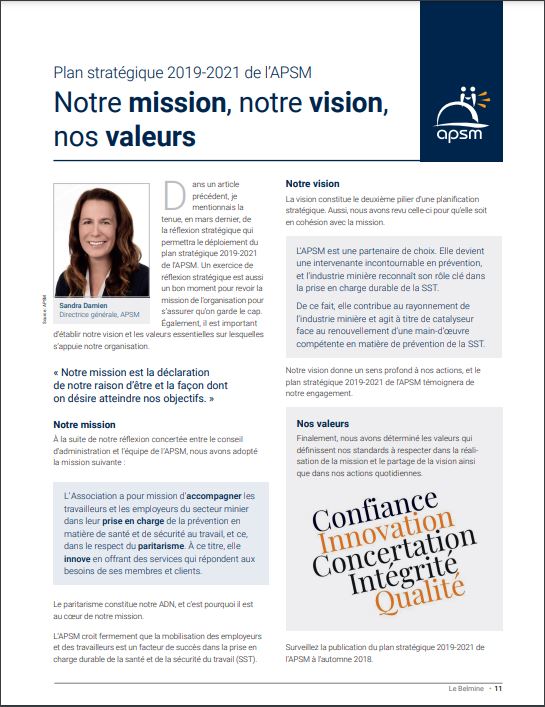 Notre mission, notre vision, nos valeurs
30 November 2018